Frost & Sullivan Africa is very excited to announce the launch of its report on 'Africa's Investable Infrastructure Opportunities' as part of its partnership with Africa investor and the African Green Infrastructure Investment Bank (AfGIIB) at this year's COP27 at #sharmelsheikh, Egypt from 6 November 2022 to 18 November 2022.
Africa has laid out its development aspirations and requirements through the Sustainable Development Goals and the Africa Unions' Agenda 2063, but to obtain these objectives the continent requires capital to be deployed at speed and at scale. With progress to date being too slow, investors typically site two main concerns:
A lack of investable projects to absorb big capital
Lack of appropriate platforms with robust governance processes to manage big capital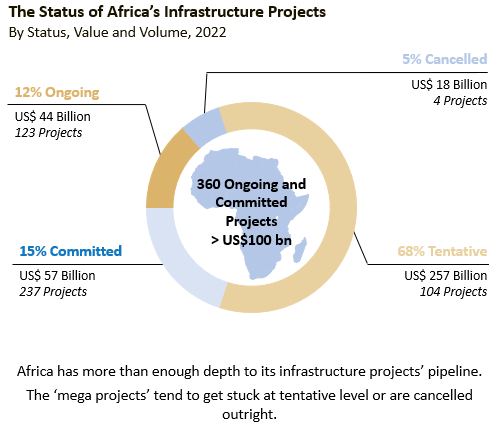 The Frost & Sullivan report addresses the first challenge by detailing the output of the years of work in the infrastructure sector, profiling individual projects across the regions as they progress through various stages of maturity. With more than US$100bn of ongoing and committed projects in the region, there is an excellent base of opportunities already in place.
"The perceived shortage of investable projects in the region is hurting the region. The amount of times I've heard this week that 'Capital is not the problem, Africa does not have the projects' is staggering! Africa has the depth if you take the time to understand the region," said Hendrik Malan, CEO of Frost & Sullivan Africa.
A key part Africa investor's (Ai) mandate, is to mobilise private pools of capital for bankable African infrastructure investment opportunities, for its pension and sovereign wealth fund investment partners.
The report therefore not only provides a good understanding of the current level of opportunity but also the direction of opportunity and key trends associated with infrastructure investment to direct both current and potential investors in the region.
"The African Green Infrastructure Investment Bank (AfGIIB) as, an African Union-convened and supported, African institutional investor-led, an investor in, and Manager of African Green Infrastructure Assets, was pleased to partner with Frost & Sullivan Africa, to help global institutional investors appreciate the great number of at scale, bankable investment opportunities we have on the African continent," said Dr. Hubert Danso, Chairman of the African Green Infrastructure Investment Bank.
The report was announced at the Africa investor (Ai) NDC Investment Summit at COP27 in Sharm el Sheikh and will be launched on Friday, the 11th of November, 2022.